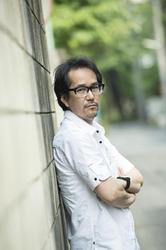 Kenji Kamiyama
Director
Japan
Biography:
Kenji Kamiyama was born in 1966 in Saitama Prefecture, Japan. After starting his career in animation with several independently published projects, he joined Studio Fuga.

Mr. Kamiyama worked as a background artist and in art direction before going freelance. Having garnered considerable attention in art direction, he made his directorial debut with Mini Pato in 2002.

Mr. Kamiyama proceeded to write and direct the TV series Ghost in the Shell: S.A.C and Moribito: Guardian of the Sacred Spirit. His first original work, Eden of the East, not only received critical acclaim, but also created a legion of dedicated fans.

In 2011, Mr. Kamiyama pioneered a new 3D visual expression technique with Ghost in the Shell: SOLID STATE SOCIETY 3D. Despite releasing across only 9 screens, it became a huge success with box-office revenue topping 200 Million yen (approximately $2M USD). The following year, Mr. Kamiyama directed 009 RE:CYBORG, which became his first full 3DCG work.

Most recently, Mr. Kamiyama is working on the upcoming theatrical release of Ancien and the Magic Tablet, an original story that he wrote and directed.
Anime Convention Guest Appearances